Why It Matters
​
The Road Home Animal Project, aka TRHAP, is a 501(c)(3) nonprofit organization serving the Tri-State (OH, PA, WV) Area. It is our primary mission to help animals in need. We work with dogs and some other small companion animals. If we have available livestock fosters, then we may be able to help with various livestock, too. We educate animal owners on the proper care of their animals, as well as partnering with shelters and nonprofits to place at-risk animals into loving, forever homes. We have no specific facility, so any housing of animals will be on a foster and volunteer basis. Join our fight - We need you!! Contact us.
---
---
---
This is our Amazon wish list of items that we can always use to help our animals.


---
Click on the button to go to our Chewy Wishlist
---
​Please register your Kroger card by clicking the link. Our organization number is LT730
Just by shopping at Kroger and using your Kroger plus shopping card, Kroger will make contributions to help our 501(c)(3) nonprofit which 100% supports the care of the animals. We are all nonpaid volunteers.
---
If you feed any Tribute feeds to your horses, Kalm N EZ, Seniority Pelleted or ANY TRIBUTE feeds, Please send us your proofs of purchase. As a nonprofit we collect and turn them in for feed for the horses. Please ask anyone you know or any stables that feed Tribute to save them and send to us to help us feed the horses.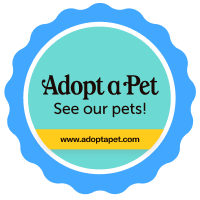 WATCH AS ONE OF TRHAP'S DOGS, MOCHA, HELPS EMPLOYEES AND PATIENTS AT A LOCAL HOSPITAL.
CLICK ON THE BUTTON BELOW.
---