Please register your Kroger card by clicking the link. Enter The Road Home Animal Project or use our organization number of LT 730 and then Kroger will make a donation to the animals based on combined purchases of all customers who have listed us as their charity.
Just by shopping at Kroger and using your Kroger plus shopping card, Kroger will make contributions to help our 501c3 nonprofit which 100% supports the care of the animals. We are all nonpaid volunteers.
​
MAX & NEO DONATES ONE FOR ONE TO A RESCUE FOR EACH ITEM YOU PURCHASE. YOU CAN CHOOSE US AS YOUR RESCUE TO RECEIVE THEIR DONATION
MEET THE BOARD AND LEARN ABOUT WHAT WE DO AND WHO WE ARE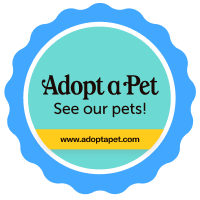 In 2014 a group of devoted volunteers worked diligently through the winter to rescue, rehab and rehome over 30 horses and several neglected dogs. After working together to successfully rehab and rehome them all, 6 of those volunteers decided to pull together resources and begin their own "volunteer based rescue" to aid in the rehabilitation and rehoming of animals of all kinds. We are a volunteer and foster based organization only, meaning we have no specific facility but work out of our homes to provide foster care, rehabilitation, evaluations, socialization and training for those animals in need.
We are here to help animals in need. We help dogs and livestock of all kinds. We will accept owner surrenders on a case by case basis, to be approved by the board. We will help rehome animals in need to the best of our ability by networking. An application must be completed by all parties interested in adopting an animal and approved homes must sign a no breeding, spay/neuter or geld/castrate contract.